Rafi edged a very close one today. He improved as the match went on particularly on his backhand cross. On a hardcourt and under indoor conditions that give him little for his game, to adjust with his grip and his court position like he does is nuts. Absolutely nuts. People just dont get it. Big swinging players with firepower struggle indoors just like precision stable players do in generating pace.
I have to be honest I have been in and out on Stefanos I think he has a lot of things he must work on but he is 23 long time ahead. Fantastic attitude, forehand was incredible and his return while obviously a weakness that will probably always have holes he returned at an okay level. Thought he returned Rafas serve in the ad court very well.
How good was the forecourt game from both players today. Obviously we expect it with Rafa he is incredible there because of his elite approach work but Stefanos was very good there today also.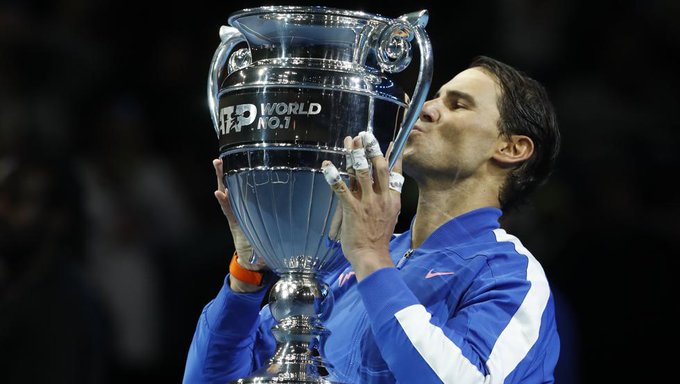 Last edited: