"Communism is the riddle of history solved"
Dec 6, 2019
8,720
6,938
20
I figured we needed a thread for electoral college predictions, as predicting the electoral college is a little more fun and interesting than just saying who you think will win an election. Also to prevent any i told you so's i am offering a 3 month avatar better to anyone who thinks Trump will win the election
Here is my map. I think Georgia flips blue, while Ohio, Florida and Texas stay red likely because of GOP voter suppression and "lost ballots"
Here is a link where you can fiddle with the predictor yourself and copy and past it into your post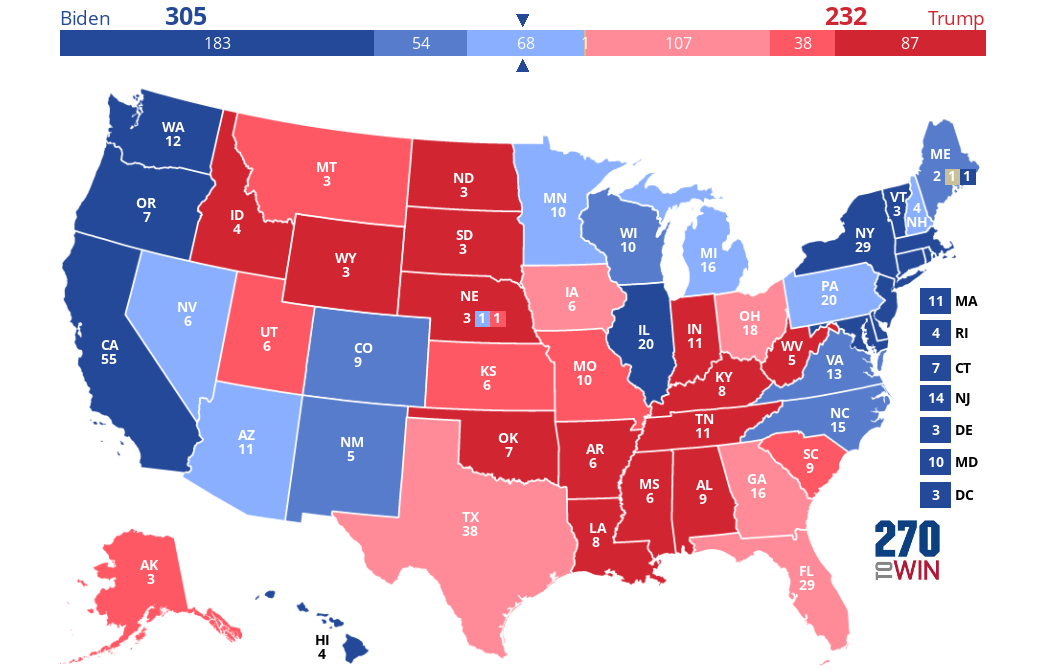 Create your own forecast for the 2020 presidential election

www.270towin.com
Here is where you can find current state by state polling data and odds
Latest forecast of the 2020 presidential election between President Donald Trump and Joe Biden by Nate Silver's FiveThirtyEight
projects.fivethirtyeight.com
AVATAR BETS
Hookjaw
sasquatch
Dyna
Last edited: