Discussion Starter
·
#1
·
How would Ricky Hatton have fared had he fought some of the other world class boxers from his time?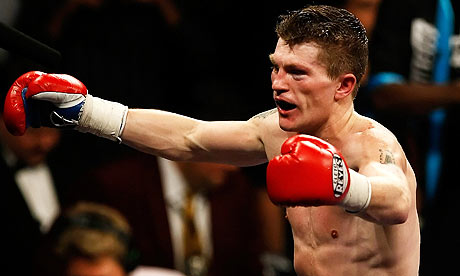 Overall Ricky Hatton had a great career and will go down as one of the best British fighters of modern times, certainly the most popular. He fought the best in the world on several occasions, losing at elite level to Floyd Mayweather and Manny Pacquiao after wearing down the then 140 lb king Kostya Tszyu a few years earlier, but there are still quite a few missing names on his record. Promoter Frank Warren held him back (maybe for the right reasons) for years with numerous (15 in total) WBU title defences where perhaps Hatton could have travelled to America earlier in his career and been matched up with some of the best fighters of his generation.
How would Ricky Hatton have got on had the following fights have been made...
Zab Judah - 2003
A name that's long been among the elite at light-welterweight over the past decade, Judah was rumoured to potentially fight Hatton a few times. If they'd have fought in 2003, neither would've been hugely experienced and it would've been an interesting clash of styles. Would Hatton's pressure style have led to another "chicken dance" moment from Judah, similar to the memorable knockout defeat he suffered against Kostya Tszyu?
Arturo Gatti - 2005
HBO would've loved this fight, as would the fans. Gatti was never a great boxer, but his heart and determination was among the greatest the sport has seen. Floyd Mayweather dismantled a past prime Gatti in June, 2005.. would Hatton have broken him down in the same way Ricky did to a faded Jose Luis Castillo 2 years later?
Miguel Cotto - 2005
From 2004 to 2006, Miguel Cotto was a belt holder at 140 lbs and a potential fight with Hatton was mentioned on several occasions. Cotto appeared to struggle with the weight and was knocked down and hurt in a few of his fights at the weight. Steve Bunce, among others, is convinced that had Hatton and Cotto met around this period, Ricky would've been too strong and wore down the Puerto Rican in a gruelling fight. Had the fight ever materialised, it
could
have become the best win of Hatton's career.
Junior Witter - 2006
Junior Witter spent years unsuccessfully calling out Hatton and the fight could have been made many times. Witter finally picked up a title of his own in 2006, shortly after Hatton struggled against welterweight Luis Callazo. Despite what Ricky Hatton says, the fight would have been massive as a battle of Britain and it's a real shame it was never made. It may not have been the best fight to watch, but would Witter's awkward style have caused too many problems or would Hatton have outworked the switch-hitter and wear him down?
Oscar de la Hoya - 2008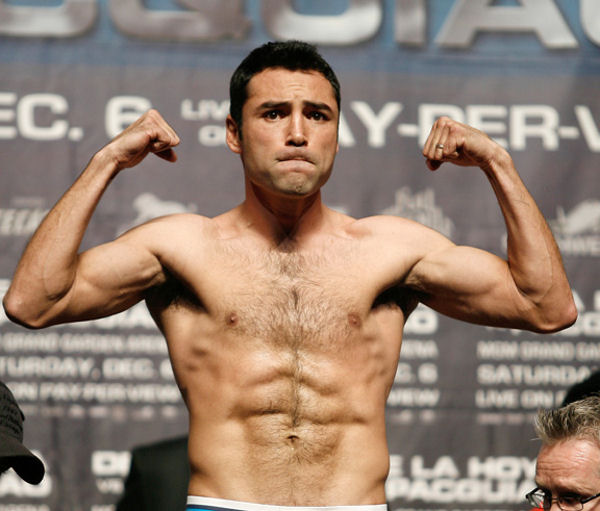 Manny Pacquiao received mainstream attention when he demolished a weight-drained and aged Oscar de la Hoya in December 2008. Hatton was linked with a possible de la Hoya fight many times around this period. Surely Hatton would've equally had far too much for the faded Golden Boy and forced a stoppage with his relentless pressure?
Tim Bradley - 2008
Bradley came to England to win the WBC welterweight title from Junior Witter in 2008 and went on to become one of the best in the division afterwards. How would he have got on had he faced Ricky Hatton at the end of that year? Hatton comfortably dispatched of Paulie Malignaggi around this time, would it have been a similar outcome had he met Tim Bradley instead?
The Others
There is a long list of other names that Ricky Hatton
could
have also met in the ring including other title holders Vivian Harris, Ricardo Torres and Kendall Holt. Big domestic matchups could've happened in Hatton's later years with the likes of Amir Khan and Kell Brook often mentioned and there was also talk of the Hitman taking on Mexican great Juan Manuel Marquez, as the pound for pound star moved up the weights to make fights with Floyd Mayweather and Manny Pacquiao.
Hatton's career had many highlights - probably topped by his epic, late stoppage win over Kostya Tszyu in 2005. He took thousands of fans from Britain to Las Vegas on several occasions and even after 3 and a half years away from boxing, managed to sell out his hometown Manchester Arena before even naming his opponent. Hatton's best wins at world level include Carlos Maussa, Juan Urango, Jose Luis Castillo and Paulie Malignaggi. Of course it's all ifs and buts, but his record would look far better had he been able to add some of the names mentioned in this article to his record and as a boxing fan, it's a shame that some of these potential classics never materialised.
How do you think Hatton would have got on in these fights?