Right, how worried should we be about this shit?
China coronavirus: Cases 'highly likely' in the UK
https://www.bbc.co.uk/news/uk-51232163
China coronavirus: 'Increased likelihood' of cases in the UK
https://www.bbc.co.uk/news/uk-51221915
I was barely paying attention to this news story but the main things that concerned me were how panicked the WHO seemed to be about this when they were deciding whether to declare a global emergency and China taking the measures it has taken in quarantining a massive city.
https://www.theguardian.com/world/2...easures-rein-spread-mutate-disease-death-toll
Now we have cases reported to the WHO from Korea, Japan and Thailand.
Anyone following this a bit more closely that can provide decent info on it?
------------------------------------------
Edit on 24/03/20
https://www.goodsamapp.org/NHS?fbclid=IwAR0aRqV0jzCjk4Q0hggtKePbm4r809msfWhVgrSMHSiYZUStnJO7HCzAblo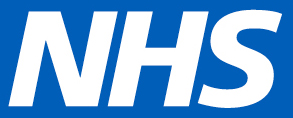 NHS VOLUNTEER

RESPONDERS
Your NHS needs you! Join our team today.
NHS Volunteer Responders has been set up to support the NHS during the COVID-19 outbreak. To do this we need an 'army' of volunteers who can support the 1.5m people in England who are at most risk from the virus to stay well. Our doctors, nurses and other professionals will be able to refer people in to NHS Volunteer Responders and be confident that they have been matched with a reliable, named volunteer.
You can help by signing up for one or more of the tasks listed below. Once you have registered and checks are complete you will be provided a log-in to the GoodSAM Responder app. Switch the app to 'on duty', and you'll see live and local volunteer tasks to pick from nearby.
This programme enables volunteers to provide care or to help a vulnerable person, which is permitted under the new rules announced by the Government on 23rd March 2020. Volunteers may be asked to show the active task they are responding to if asked.
Your NHS needs you! Join our team today.
Volunteers must be 18 or over, and fit and well with no symptoms. Those in higher-risk groups (including those over 70, those who are pregnant or with underlying medical conditions) will be able to offer support by telephone.
Your safety is our priority. The majority of tasks can be undertaken while social distancing and volunteers will receive guidance through our 'getting started pack'. If you do become ill you can pause your volunteering.
Patient transport drivers will require an enhanced DBS check and will receive guidance to do this role safely, also included within the 'getting started pack'.
JOIN US TODAY
Update: 06/04/20
For UK residents
https://www.nhs.uk/coronavirus-status-checker/
NHS Status Checker, fill it out even if you have no symptoms... it let's them gather data on number of infected or those showing symptoms.